A new World Bank report on "Fish to 2030: Prospects for Fisheries and Aquaculture"- estimates that nearly two-thirds of the seafood we eat will be farm-raised in 2030. The report concludes that as sources from wild capture fisheries approach their maximum take, aquaculture—or fish farming—will help satisfy the growing global appetite for fish and seafood.
The new World Bank report projects that in 2030, aquaculture will produce half of the world's supply of fish, including fish for food and other products such as fishmeal. Meanwhile, 62% of the seafood that will end up on people's plates will come from fish farms, which will grow production to meet rising demand—especially from Asia, where roughly 70% of fish will be consumed. In 2030, an emerging middle class in China will become a particularly large market for fish. With increased investment in aquaculture, China will produce 37% of the world's fish and consume 38% of the fish the world eats, the report estimates.
As the global population inches towards nine billion by 2050, there will be a need for more food and jobs—which a growing aquaculture industry can help meet. By producing more seafood that is affordable and rich in nutrition, aquaculture can help improve food security and livelihoods for the world's poorest. However aquaculture needs to be practiced responsibly. The rise in seafood demand gives countries the opportunity to expand and improve responsible fish and shellfish farming practices. Keen to benefit from the economic and environmental advantages of sustainable aquaculture, many countries are helping their communities improve the way they produce fish.
The Technical Centre for Agriculture (CTA), together with the DG Development and Cooperation of the European Commission (EC/DEVCO), the ACP Secretariat and the European NGO confederation for Relief and Development, Concord – organized a policy Briefing on the topic of "Fish-farming: The new driver of the blue economy", on 3rd of July, at the ACP Secretariat in Brussels. More than 70 participants discussed successes and shared lessons from the field of fish-farming, by emphasizing its role for the growth of the blue-economies of the ACP countries. The event consisted of two parts: the first provided an overview of the key concepts, existing systems, challenges and opportunities in aquaculture, especially for ACP countries, by addressing the main issues involved in the aquaculture sector, in terms of: food and nutrition security, health management, and sustainability; the second panel presented proven actions in fish-farming corresponding to the regions of Africa, Caribbean, and Pacific.Click here to read more about it.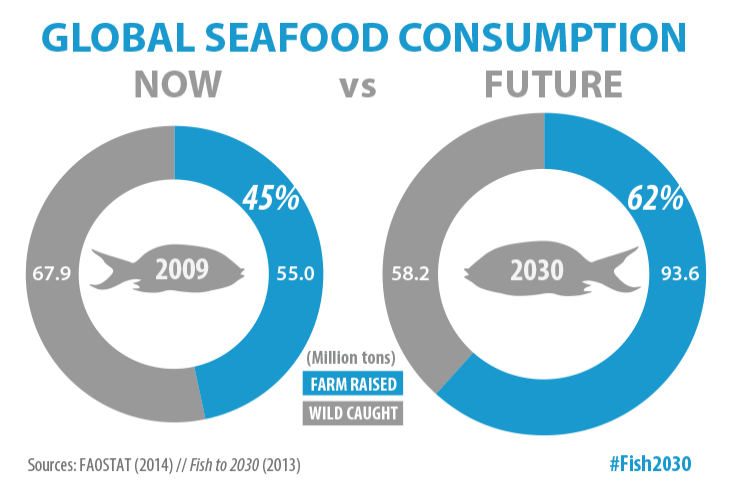 Source: World Bank